Microsoft Dynamics 365 is a cloud business application combining CRM and ERP functions, which work perfectly both together and separately, giving a possibilty of adjusting the solution to the specific needs. Such flexibility enables every company to choose a solution appropriate for digital transformation. Dynamics 365 is characterised by high level of Microsoft products integration, which means it cooperates with Office 365 tools, well known by employees.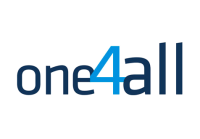 one4all is the answer for medium and large companies' need of advanced IT systems integration. It allows to minimize hand data entering and to use information fully, with visualisation and identification of aberrations.
Basing one4all on Microsoft and other main suppliers ERP system guarantees safe maintenance of the implemented solution for many years and with relatively low costs.
More information about ERP i CRM Systems